Image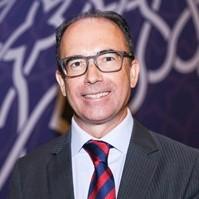 Asiaciti Trust Group
UAE
Laurence Black is the Regional Director, Client Solutions, EMEA for Asiaciti Trust Dubai.
Laurence has over 30 years' experience in the offshore finance industry.
He has been based in the Middle East for over 20 years and has extensive experience in cross border planning, the establishment of international trusts and company formation. Before joining Asiaciti Trust, he held a number of senior positions within the Trust & Fiduciary industry and more recently was head of Fiduciary Services, MENAP for a major international financial institution in the Dubai International Financial Centre. Laurence is a full member of STEP Worldwide and was the founding Chairman of STEP Arabia.