Image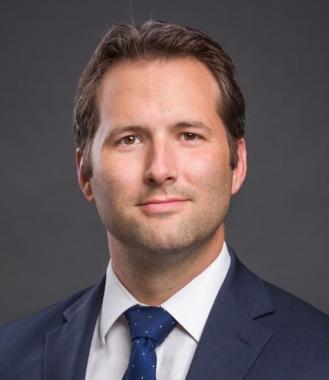 Luxembourg for Finance (LFF)
Luxembourg
Simon Gorbutt is Deputy CEO at Luxembourg for Finance (LFF), which is the Agency for the Development of the Financial Centre. It is a public-private partnership between the Luxembourg Government and the Luxembourg Financial Industry Federation (PROFIL). LFF connects international investors to the range of financial services provided in Luxembourg, such as investment funds, wealth management, capital market operations or advisory services. In addition to being the first port of call for foreign journalists, LFF cooperates with the various professional associations and monitors global trends in finance, providing the necessary material on products and services available in Luxembourg. Furthermore, LFF manages multiple communication channels, organises seminars in international business locations, and takes part in selected world-class trade fairs and congresses. 
 
A lawyer qualified in England and Wales, and Ireland, Simon has more than 16 years of experience in financial services. He previously worked at a leading Luxembourg provider of unit-linked insurance solutions where he was the company's Legal and Tax Counsel for the UK, Northern Europe, Asia and International and, later, Director and Head of Wealth Planning, leading a team of specialists working on a global basis at the intersection of private banking, asset management, succession planning and insurance. 
A qualified Director, Simon is a founding member of STEP Benelux a.s.b.l. and has served as Chairman of the STEP Benelux Board. He has also served as Board member of the Luxembourg Association of Family Offices, Chair of the UK and DAC 6 Working Groups at the Luxembourg Association des Compagnies d'Assurances et de Réassurances, Chair of the AmCham Luxembourg Insurance Committee and Deputy Chair of the Tax Committee at the Association of International Life Offices. Simon teaches on the Masters in Wealth Management at the University of Luxembourg, and on the International Management of Family Wealth programme at the International University of Monaco.