Alzheimer's Disease International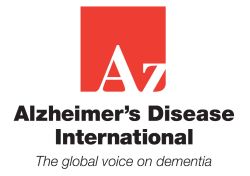 Alzheimer's Disease International 
Alzheimer's Disease International (ADI) is the international federation of Alzheimer and dementia associations worldwide. Since our establishment in 1984, we have grown from just 4 national members to now representing over 120 countries globally.   
Dementia is recognised as one of the most significant health crises of the 21st century. It is a condition that is little understood and the stigmatisation and misinformation that surrounds dementia remains a global problem. Every 3 seconds someone in the world develops dementia and there are currently over 55 million people living with the condition today.
Globally, ADI strives to focus attention on dementia, maintain it as a public health priority, campaign for better policy from governments and encourage investment and innovation in dementia research. 
As STEP Private Client Awards charity partner, your support will allow us to invest in our members, raise awareness, and in turn help us to reach even more people living with dementia worldwide. 
What will ADI do with the donations raised? 
We are incredibly grateful to be chosen as the STEP Private Client Awards charity partner. Education is at the heart of all our work and each donation will help ADI to promote education and drive positive change by: 
Educating the general public:
Deliver our flagship awareness raising campaign World Alzheimer's Month
World Alzheimer's Month is held every September to raise awareness of dementia. The campaign is incredibly influential in increasing understanding and awareness and challenging the stigma associated with this disease. 
With 139 million people estimated to be living with dementia by 2050, it is critical to know and understand the risk factors including those that are modifiable and therefore this year's theme will be on risk reduction. We want to share knowledge and practical advice that will be relevant across the globe so that anyone, wherever they live, can take steps to adapt their lifestyles and increase their chance of maintaining brain health for as long as possible.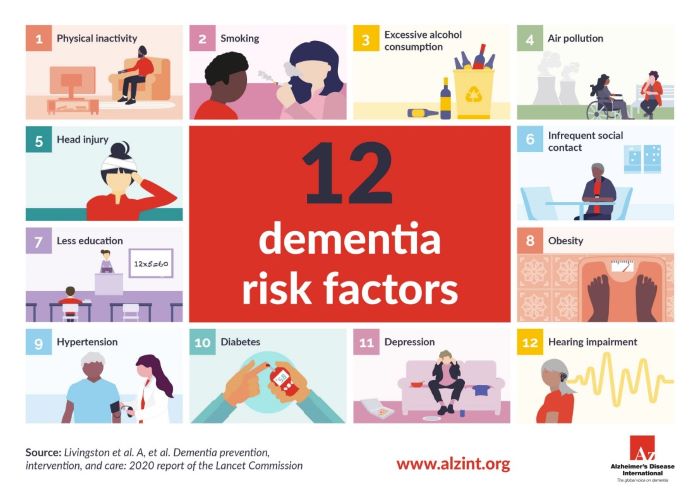 Money raised from the awards will enable us to provide members with social media training, create campaign materials in over 35 languages, offer bursaries to members from LMICs and create nutritional advice in the form of a culturally diverse, globally inclusive recipe book. 
World Alzheimer's Day is 21 September and we look forward to celebrating this momentous day at the STEP Private Client Awards! 
Educating our members:
Deliver Alzheimer Universities 
With your support, we will deliver Alzheimer Universities, a series of skills development workshops for Alzheimer and dementia association staff and volunteers to learn, adapt, innovate and advocate to ensure that people with dementia and their carers receive the support and services they so crucially need. 
The Bahamas Alzheimer's Association joined our Alzheimer University in October 2021 and have since developed relationships with churches nationally to raise awareness and share information and materials, delivered educational initiatives including webinars and workshops, re-opened in person support groups and hosted a fundraising event during World Alzheimer's Month.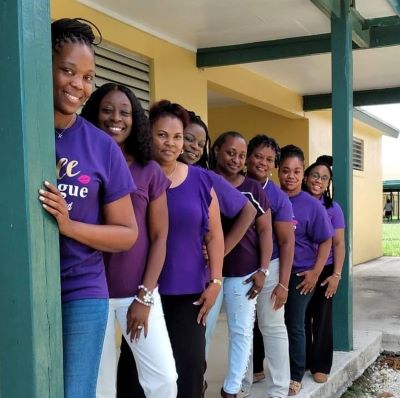 Educating governments and drive policy change:
Support the development of National Dementia Plans through our What's Your Plan campaign
39 million lives could be saved between 2023-2030 if Health Ministries around the world invested 20% of their budgets to interventions for conditions like dementia. Dementia is the 7th leading cause of mortality globally, and a condition with the highest cost to society. It is a perfect storm gathering and governments all over the world need to act now. 
National Dementia Plans offer the best strategic planning tool, emphasizing the importance of a dementia diagnosis, post diagnostic support and public health campaigns for future planning. We launched the #WhatsYourPlan campaign in 2019 to galvanise and encourage more governments to develop National Dementia Plans. 
Money raised from this partnership will support our ambitions plans, including launching an awareness campaign in the Caribbean, hosting an advocacy workshop in Greece and holding campaign workshops in Kenya, Puerto Rico, Jordan and Brunei throughout 2023. 
Our Impact
People living with dementia receive hugely varying levels of care. Across the world, there is a lack of trained healthcare professionals and equipment available to diagnose and provide treatment and support to people with dementia. Particularly in low and middle income countries, trained doctors and effective patient-care strategies can be very rare. This means that Alzheimer and dementia associations play a crucial role in providing support for people living with dementia. It is therefore essential that ADI is able to continue providing education and support for our member associations so that they are equipped with the skills they need to provide high quality services and support.  
'I am the daughter of a patient diagnosed with Alzheimer's disease. At first, it was very hard because we refused to accept it. We did not know what to do or how to deal with it. It is very, very important to seek help. 
Here in Puerto Ordaz, there is an Alzheimer's Foundation and they helped me a lot. I attended the talks and the doctors provided all the information. Also, people caring for relatives with dementia shared their experiences – this is very important so that you don't feel alone in the world. With help, we acquire a certain boldness to deal with such a situation. Otherwise, without alternatives and help, we wear ourselves out: we fight, we cry, we feel frustrated, and we blame the patient. Now, we have a new lifestyle at home, and we know how to cope and experience the Alzheimer's stages little by little'. Perla Echeverria Cuidador, Venezuela
'Our mother was diagnosed with Alzheimer's disease. The specialist prescribed some medications without any explanation about the disease. We were left on our own with no support. At first we felt lost and nobody was there to help us. When we found Iran Dementia & Alzheimer's Association, we felt someone was supporting us. It became my mother's second home and that was when we felt that we have a support in our community and country. When I came to the centre, we received many services that reduced our stress and anxiety.' Akram Behboodi, Iran
'We commenced our operations in September 2021. Significant work was done from March 2022 onwards. One of the most noteworthy is the discussions at the policy level, i.e. Ministry of Health, to improve the quality of life for persons with Alzheimer's disease and other dementias. We would like to thank the leadership of MoH for the commitment to develop a National Dementia Plan and also Dr. Shah Mahir for his continued support. Thankyou ADI for supporting us in each step of the way & for your substantial role'. Mariyam Fayiza, Alzheimer's Society Of Maldives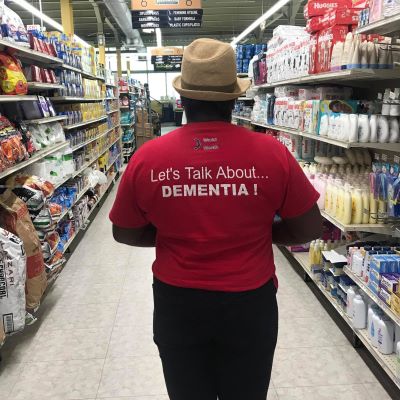 Join us and become part of the global voice for people living with dementia. With your help we can ensure that people with dementia have access to and receive the best quality care and support wherever they live. Thank you. 
To donate to Alzheimer's Disease International from the UK click here. 
To donate to Alzheimer's Disease International from the US or anywhere else click here. 
Twitter: @AlzDisInt
Facebook Page: @Alzheimer'sDiseaseInternational
Instagram: @alzdisint
YouTube: AlzheimersDiseaseInternational