World Literacy Foundation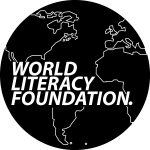 Our Charity Partner for the STEP Private Client Awards 2021/22 is the World Literacy Foundation. 
Who are The World Literacy Foundation?
The World Literacy Foundation lifts children out of poverty by providing access to quality literacy and educational resources that transform their lives. 

Since 2003, our work has reached young people in over 80 countries, and in 2018 over 250,000 children accessed our literacy activities. 

Your support enables the improvement of literacy across the globe and helps to better the life opportunities of children worldwide. 

As STEP Private Client Awards charity partner, your support has a direct impact on the lives of vulnerable children who are at the highest risk of a lifetime of illiteracy. Thank you. 
You made 2020 one to remember! 
You helped raise an amazing £68,874 in 2020. 
We are very proud to announce that because of your generosity, expansions have taken place that impact the lives of children in Uganda, Kenya, South Africa, Zimbabwe, Guyana and Nigeria with our Sunbooks tablets.
You have helped more than 9,927 children access Sunbooks to help their reading and writing.
You have helped us increase our content with over 600 new eBooks, videos, learning activities & games.
You have helped us provide more than 100 tablets and cover cases to schools. 
You have made 25 teacher training sessions possible. 
In 2021, every donation will help us to achieve 4 key aims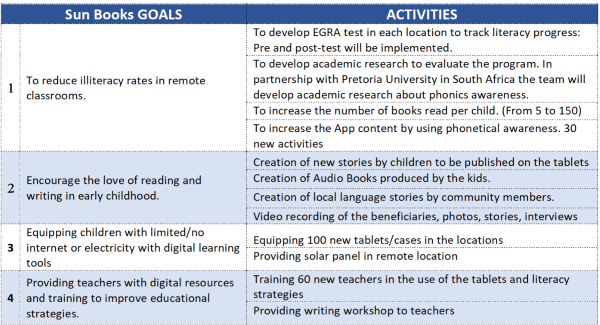 We'd like to introduce you to Levi
Levi was 8 years old when he was first introduced to the Sun Books project. He was struggling to read and there were very few resources available at his school. There were only a couple of books for all the pupils to share and no internet or electricity.

When the Sun Books project started in November 2019 in Malagita school, everything changed for Levi. For the first time he had technology in his hands and he had access to 300 new books! Since then, Levi has gained more vocabulary, learned many life skills and developed greater reading and writing skills. Levi is now 10 and he is writing stories that many children in Uganda can read. When he grows up, he wants to be a teacher to help other children in his community.
Follow our stories from around the world:
Twitter: @worldliteracy
Facebook Page: @worldliteracyfoundation
Instagram: @worldliteracy_foundation