World Literacy Foundation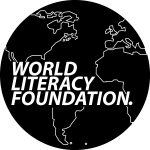 Our Charity Partner for the STEP Private Client Awards 2022/23 is the World Literacy Foundation. 
Together, we are supporting the biggest literacy crisis that global youth have ever faced.
Who are The World Literacy Foundation?
The World Literacy Foundation lifts children out of poverty by providing access to quality literacy and educational resources that transform their lives. 
In 2021 amidst the challenges of the pandemic, Sun Books expanded literacy services in Uganda, Nigeria and Kenya, helping hundreds of children access e-books, interactive literacy games, and stories.
As STEP Private Client Awards charity partner, your support has a direct impact on the lives of vulnerable children who are at the highest risk of a lifetime of illiteracy.
Literacy is an essential life skill. It opens the door to a better education, a skilled job and access to information we can so often take for granted. Literacy is the difference in being able to support your family, read to your own children and having the knowledge and resources to make a wider positive impact.
UN Secretary-General António Guterres' message for the International Day of Education, observed on 24 January 2022 said:
"The COVID-19 pandemic has caused chaos in education worldwide. Some 1.6 billion school and college students had their studies interrupted at the peak of the pandemic — and it's not over yet. Today, school closures continue to disrupt the lives of over 31 million students, exacerbating a global learning crisis. Unless we take action, the share of children leaving school in developing countries who are unable to read could increase from 53 to 70 per cent…The time has come to reignite our collective commitment to education."
Read the full speech here: https://www.un.org/press/en/2022/sgsm21111.doc.htm 
We are so grateful for your support - Thank you.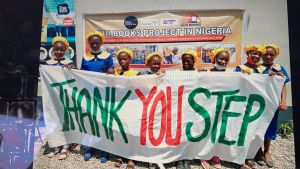 Thank you for your support in 2021. Let's make 2022 even better!
You helped raise an amazing £67,160 in 2021 and £127,832.45 throughout the partnership to date!
As schools reopen after the pandemic across Africa, we face new challenges. With your support this year, we will continue to focus on reaching the most in need young learners with literacy resources and provide training to their teachers so they can support their pupils in the best possible way.
2021 impact:
Supporting Sun Books team to adapt to restrictions and reach children in Covid safe learning bubbles.

Developed new Grandparent literacy groups so that they are equipped with the skills to support their grandchildren's literacy at home.

7 new schools started their pilot phase of Sun Books in Kenya and Nigeria.

34 new literacy activities were developed by local teachers

20 new books were written by local teachers for young learners

During the pandemic we were able to send 34 solar-powered tablets to schools in remote communities where learning resources and technology didn't exist.

32 teacher training sessions were delivered during the pandemic online.
Every donation continues to help achieve 4 key aims
To reduce illiteracy rates in remote classrooms

Encourage a love of reading and writing in early childhood

Equip children with limited/no internet or electricity with digital learning tools.

Providing teachers with digital resources and training to improve educational strategies
Susy Kadam Grade 1 – 3 Teacher in Magadi Primary School, Kenya:
"Sun Books tablets are changing literacy learning culture of interactive adaptation between technology and educational practices, including pedagogy and learning outcomes have been promising. Our school was not slow to embrace it."
Mrs. Tosin Olajubu, Primary Teacher of Ireti Girls Primary School, in Nigeria said that: "With the skills that I have acquired through the Sun Books training, I have been able to help my students who were finding it difficult identifying the English alphabet and help them to improve their literacy skills."
We'd like to introduce you to Levi
Levi was 8 years old when he was first introduced to the Sun Books project. He was struggling to read and there were very few resources available at his school. There were only a couple of books for all the pupils to share and no internet or electricity.

When the Sun Books project started in November 2019 in Malagita school, everything changed for Levi. For the first time he had technology in his hands and he had access to 300 new books! Since then, Levi has gained more vocabulary, learned many life skills and developed greater reading and writing skills. Levi is now 10 and he is writing stories that many children in Uganda can read. When he grows up, he wants to be a teacher to help other children in his community.
Follow our stories from around the world:
Twitter: @worldliteracy
Facebook Page: @worldliteracyfoundation
Instagram: @worldliteracy_foundation