World Literacy Foundation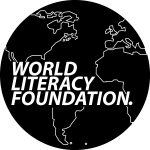 Our new Charity Partner for the STEP Private Client Awards 2020/21 is the World Literacy Foundation. 
Who are The World Literacy Foundation?
The World Literacy Foundation works to lift children out of poverty by giving them access to quality literacy and educational resources to transform their lives. 
Since 2003, our work has reached young people in over 80 countries, and in 2018 over 250,000 children accessed our literacy activities. 
Our team have dedicated their time and efforts to the improvement of literacy standards across the globe, helping to better the life chances of children worldwide. 
As STEP Private Client Awards charity partner, your support has a direct impact on the lives of vulnerable children who are at the highest risk of a lifetime of illiteracy.
What World Literacy Foundation will do with the donations raised from the Private Client Awards 2020?
We are incredibly grateful to be nominated as the charity partner for the STEP Private Client Awards.  Each member's donation will help us to:
Implement Sun Books tablets into 'off the grid' classrooms in Africa to enhance the education of children in remote communities
Implement educational tablets pre-loaded with the Indigenous Learning App in the Northern Territory, Australia.
Provide literacy packs and mentoring to disadvantaged children in Australia, the United Kingdom, United States and Colombia who are struggling to learn to read and write.
Our Impact:
We produced 400 local e-books and thousands of activities for students in Africa.
In the United States, we reached 20 million people with advocacy activities, literacy support and book distribution for disadvantaged children.
We launched in the Indigenous Literacy Project in 5 remote communities in Australia. Also, we reached 8,500 disadvantaged children from low-income, homes in Victoria-Australia, most of them migrants and refugees' families.
In the UK, we distributed 1,800 copies of our Multilingual Baby Book and more than 3,000 second-hand books to families.
We gave 1,050 literacy tutoring through our weekly reading classes in one of the most vulnerable neighbourhoods in Manizales-Colombia.
We recruited 750 young leaders from over 70 countries around the world to be a local voice in their communities to advocate for literacy as a human right.
Follow our stories from around the world:
Twitter: @worldliteracy
Facebook Page: @worldliteracyfoundation
Instagram: @worldliteracy_foundation
A case study of our work
Angel, 8 years old, is a lovely student at Gulu Primary School in Uganda. Despite his visual impairment, he is determined to learn. The audio-books included in our Sun Books tablets have become an alternative way of learning for him. Thanks to your support, we can provide children in remote communities with educational and literacy resources to help them reach their full potential.